July 4th
Saturday 7/4 No game today. TN
---
Wednesday Sand Volleyball
Wednesday 7/8 East Boulder Rec Center 5:00pm Big crowd coming. Some new people too.
---
Friday Morning Sand Volleyball
Friday 7/10 East Boulder Rec Center 9am Players: Tom James Chris Ken
---
Sharing the Volleyball Courts
If there is a problem sharing the courts, then Parks & Rec will initiate a sign-up system. This will cost them money to maintain, and they will pass the costs on to us in the form of fees.
---
The BV Crew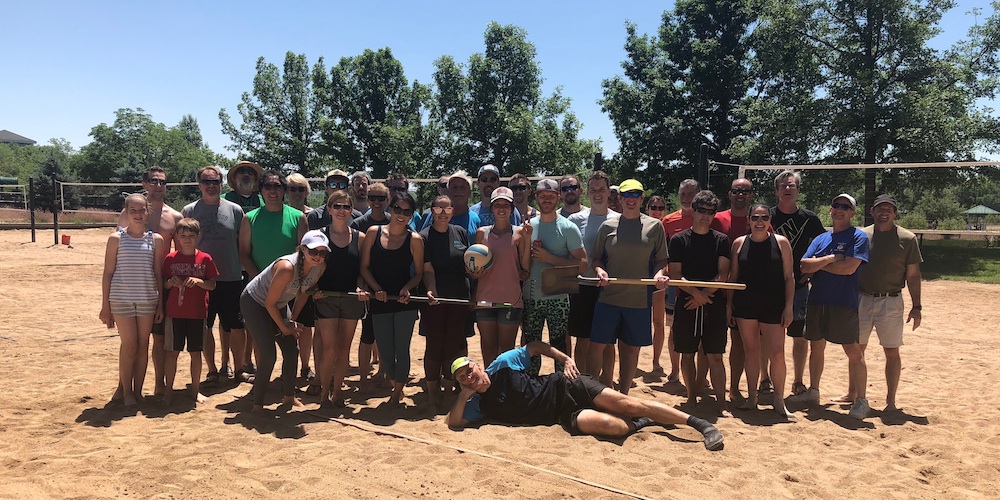 ---